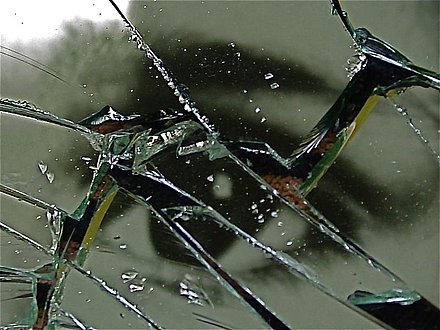 Contemporary South African novelists clearly show an unceasing concern with their past, the traumatising effects of colonialism, and the legacy still left by the Apartheid regime. The South African literary scene, in fact, abounds with novels featuring traumatised individuals who strive for closure, who struggle to leave their past behind but are persistently 're-visited' by their past in the form of flashbacks, nightmares, dissociation, and other psychosomatic symptoms.
This interdisciplinary research project, which combines disciplines such as neurobiology, psychoanalysis, historiography, literary theory and narratology, seeks to analyse the contemporary South African novel from the perspective of modern trauma theory. The goal of our research will be a comprehensive structural introduction into the most prominent themes and forms of contemporary South African fiction. Traumatised characters are particularly challenging for writers as their disorder inevitably defines the aesthetic organisation of their novels at almost every level. We will investigate how traumatic memory can be translated into narrative memory, how to write from the perspective of a traumatised character, and how the structural elements of time, setting, and space are related to this issue.
We also want to address important theoretical issues: it is our goal to integrate the category of trauma into postcolonial theory which, since the 1980s, strongly associated with postmodernism and post-structuralism. Interestingly, deconstruction uses a terminology which echoes terms used in trauma studies: the "split subject", "aporia", "différence", "decentred subjectivity". We will explore to what extent traumatised people can be simply deemed postmodernist subjects and, whether the state we call "traumatic" can be translated into language and narrative.
Moreover, a conference is being planned for 2010 where we wish to bring together international scholars from different disciplines who will critically examine and discuss core issues related to our topic.
All in all, the project hopes to make an important contribution to the study of one of the so-called New English Literatures that has only sporadically attracted the attention of scholars of English in German-speaking countries.
Project * Members * Cooperations * Conference * Authors * Links * Papers and Teaching * Publications * Research Trip
FWF Project P20740-G03
Univ.Prof.Dr. Ewald Mengel
Department of English
University of Vienna
Spitalg. 2-4 / Hof 8.3
A 1090 Vienna
phone: +43-1-4277 42466
fax: +43-1-4277 9424
ewald.mengel@univie.ac.at
Project administration:
Ulrike Zillinger
phone: +43-1-4277 42450
ulrike.zillinger@univie.ac.at
Project timeframe:
July 2008 - June 2011
(extension granted until June 2012)


Institut für Anglistik und Amerikanistik /
Department of English
Universität Wien
Campus d. Universität Wien
Spitalgasse 2-4/Hof 8.3
1090 Wien
Austria

T: +43-1-4277-424 01
F: +43-1-4277-9424